As we turn the page on 2021 (finally) and enter a new chapter of 2022, (okay no more book puns, we promise) you're probably already chanting your yearly mantra: "New year, new me, new marketing books needed."


While we can't offer much assistance in enforcing your New Year's resolutions to stick past the first week of Jan (at least you tried) or present any words of encouragement to see your January diet through until the end (we're all in the same sinking boat) what we CAN do, is gift you with our Top Marketing Books to Read in 2022 from our famous #MarketingBookClub. And frankly, what more could you ask for?
If you're on the hunt for your next page turner and fancy a little try before you buy, then look no further. We'll break it down MC Hammer style while you sit back, relax and take your pick from our juicy line-up.
In no apparent order, we introduce you to our Top Marketing Books to Read in 2022… *drum roll please*
Post Corona by Scott Galloway
Outlining both the crisis and opportunity brought to light by the pandemic, Galloway discusses how the year 2020 has not been a change agent as much as an accelerant of trends that were already on the rise.
Galloway divulges into the powerful tech monopiles which have thrived in the disruption of business and will continue to do so while other industries will struggle to maintain a value proposition that no longer makes sense.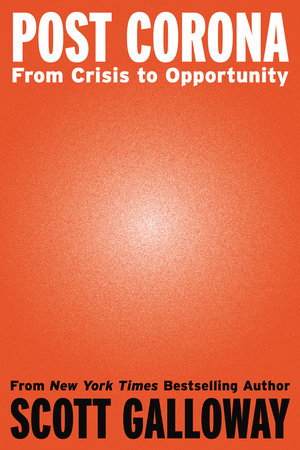 Invent & Wander by Walter Isaacson
Providing an inside view of Bezos's background, work and the evolution of his ideas, Invent & Wonder reveals the how and why of one of the most successful businessmen the world has ever seen.
This collection of Bezos's writings unveils his strikingly original annual shareholder letters along with numerous speeches and interviews. Covering topics from public policy, customer innovation to outer space and climate change. Who knows where Bezos's future thinking will take us next?

The Real Business of Blockchain by David Furlonger and

Christophe Uzureau

Blockchain is enabling entirely new business opportunities, from streamlining multiparty processes to leverage artificial intelligence and IoT. This is just the beginning for blockchain.

The leaders of forward-thinking organisations are beginning to explore the possibilities of blockchain and its potential to radically change the way companies and societies operate.

The Practice by Seth Godin
Writer's block is a myth, consistency is more important than authenticity and experiencing impostor syndrome is just a sign that you're a well-adjusted human.
Best-selling author, Seth Godin, will teach you how to dance with your fear, take the risks worth taking and embrace the empathy required to make work filled with authenticity and joy.

The Catalyst by Jonah Berger
Jonah Berger takes a different approach to persuasion. Successful agents know it's not about pushing harder or providing more information, it's about being a catalyst.
Catalysts remove roadblocks and reduce the barriers to change. Instead of asking, "How could I change someone's mind?" they ask a different question: "Why haven't they changed already? What's stopping them?"
For anyone who wants to catalyse change. This read is for you.

No
Rules Rules by Reed Hastings
From a DVD mailing service to a streaming superpower. Netflix chairman and CEO, Reed Hastings shares the secrets that have revolutionised the entertainment and tech industries.
This exploration of leadership philosophy which rejects the accepted beliefs which most companies have operated by for decades. From unlimited holidays to abolishing approvals, Netflix has disrupted not only the way we watch, but the way we work.

Customer Data Platforms by Martin Kihn & Chris O'Hara
CDPs are one of the hottest marketing technologies around today, but are they worth the hype?
Customer Data Platforms dive into everything CDP so you can steer your organisation towards a future of deep personalisation driven by capturing, unifying, activating and analysing your customer data.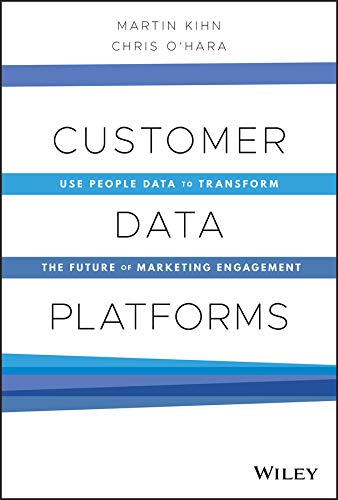 The
Inevitable by Kevin Kelly
How much of what will happen within the next thirty years in inevitable?
Kelly provides an optimistic road map for the future, focusing on the forces that will completely revolutionise the way we buy, work, learn and communicate with each other driven by technological trends that are already in motion.


Happy Sexy Millionaire by Steven Bartlett
When the world tells us that we must make sacrifices for success, Steven tells us how to achieve personal success without losing sight of the things that make life fundamentally worthwhile.
Money and happiness aren't mutually exclusive, if you understand the simple principles that both are based on. Steven challenges widely-accepted and often damaging clichés on topics of happiness, love and success.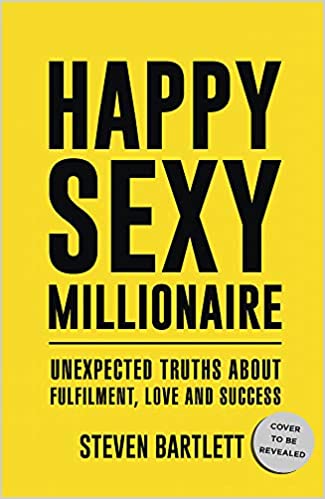 No Filter by Sarah Frier
Frier offers a behind the scenes pass to the monumental moments of the company's life that lead to Instagram's astonishing success from launch to the unlikely acquisition by Facebook.
But it's not always picture perfect. No filter explores the business model that sells an aspirational lifestyle that has mounted pressure on celebrities and a vulnerable new generation with the pressure to live up to our online peers to the point of warping our perspective of reality.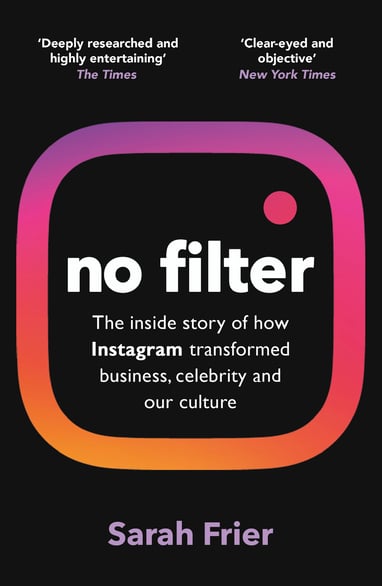 Magic Journey: My Fantastical Walt Disney Imagineering Career by Kevin P. Rafferty
Kevin Rafferty has conceived, designed, written, and overseen the creation of some of the Disney parks most memorable attractions including Typhoon Lagoon and Blizzard Beach water parks, Test Track, Tower of Terror, MuppetVision, and many others including the first-ever Mickey and Minnie Mouse attraction set to debut at Walt Disney World in 2019.
A master storyteller, Kevin chronicles his unimaginable career with great humour, honesty, and heart.

99 Strategies to get Customers by Flavilla Fongang
Flavilla takes us on a journey from learning both B2B and B2C strategies of all categories, how to thrive through a recession and rounds it all up with a customer acquisition checklist to guide your customer acquisition journey.
In this marketing and sales book, you'll learn not 1, not 2, but 99 Individual strategies to get customers.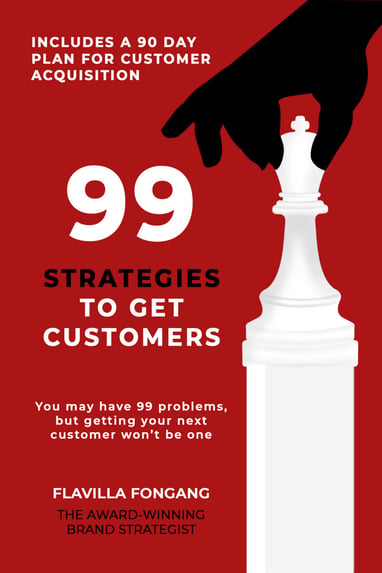 Customer Insight Strategies by Christine Bailey
In today's fast-paced marketing world, increasingly more is being asked of our marketers. We're expected to be data-driven, creative thinkers, producing triple the results in half the time. So how do we keep up with the increasing demands?
We need to take a step back and put customer insight first. In order to create memorable, purpose-driven marketing, we need to nurture our leads and understand our customers.

Not got your full book fix? Check out 2020s hit list 👇
Best Marketing Books in 2020
New year, a whole lotta new marketing books to read!
It's no secret we love a marketing book, soaking up their wisdom...and if we're lucky picking the brains of their illustrious authors.
So what's on our book shelf for 2020?We've done a quickie round up of books we've recently read, are in the progress of reading and definitely will read this year.
In absolutely no apparent order are 9 marketing-must-reads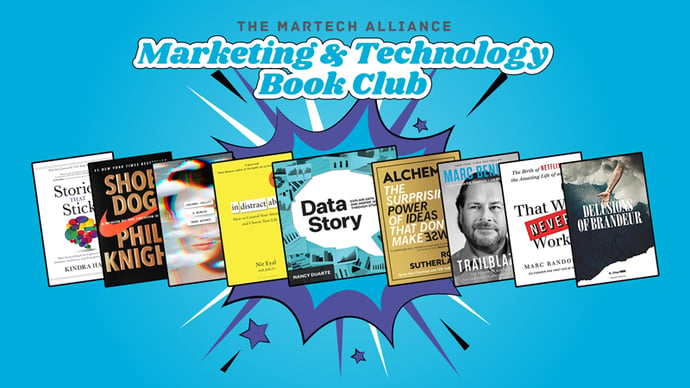 Delusions of Brandeur by Ryan Wallman
If you give a damn about marketing then chances are you follow this guy on Twitter - @Dr_Draper - and honestly if this book is half as good as his punchy, pithy social feed then I'm betting it will be a page turner!
Wallman's book promises to be a breath of fresh air in the 'business book' space - promising with tongue firmly in cheek - to be nothing like it's counterparts by Gary Vee or Simon Sinek.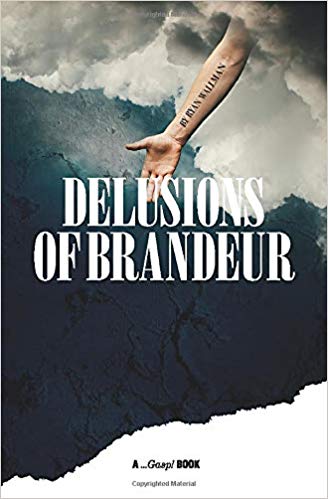 Uncanny Valley a Memoir by Anna Weiner
At the time of this writing Uncanny Valley the debut book by Anna Weiner is available for pre-order, scheduled for release on 14th January - and has already collected a bunch of accolades for its explosive content about the Silicon Valley start up culture.
*deep breath*
A New York Times Book Review Editors' Choice and a January 2020 IndieNext Pick. An Amazon Best Book of January. One of Vogue's 22 Books to Read This Winter, The Washington Post's 10 Books to Read in January, ELLE's 12 Best Books to Read in 2020, The New York Times's 12 Books to Read in January, Esquire's 15 Best Winter Books, Paste's 10 Most Anticipated Nonfiction Books of 2020, and Entertainment Weekly's 50 Most Anticipated Books of 2020..
Oh and of course the MarTech Alliance Must Reads list for 2020.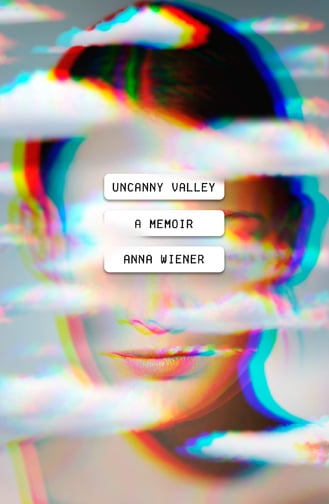 Alchemy the Surprising Power of Ideas That Don't Make Sense by Rory Sutherland
I LOVED this book, but to be honest it could be because I listened to the audio book narrated by Rory himself and he was giving me mad Stephen Fry vibes.
Narration aside it was a brilliant book, I'm partial to anything around cognitive behaviour and was equally enamoured with Richard Shotton's The Choice Factory: 25 Behavioural Biases That Influence What We Buy which quotes Sutherland a lot, so I knew I was in for a good read. - Rachael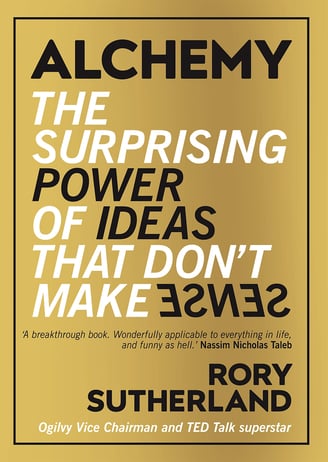 Indistractable: How to Control Your Attention and Choose Your Life by Nir Eyal with Julie Li
6 years after publishing his debut best seller Hooked: How to Build Habit-Forming Products (26/12/2013) Nir Ayal is back with his sophomore book, a guide to help avoid life's inevitible distractions - especially in our tech dependant world.
Considering I write this sentence with 35 browser tabs open, a podcast episode blaring in my headphones and my spare hand inexplicably scrolling instagram on my phone while I sporadically peer out my office window to see who brought cake in to the office kitchen - I'm fairly keen on a tip or two about paying attention to what's important.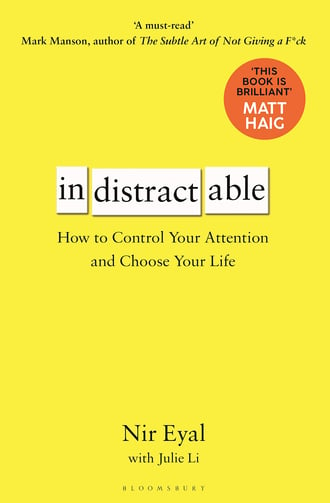 Data Story: Explain Data and Inspire Action Through Story by Nancy Duarte
This is the sixth book under Nancy Duarte's belt with this latest publiscation focussed on transforming your data into persuasive narratives to drive action.
Don't be fooled in to thinking this is a book about big data, GDPR, data collection, CDPs or data mining. It is as Duarte disclaims a "book is about how data is communicated, not formulated."
DataStory promises to help you:
Explain data through the lens of empathy

Spark action through story structures

Craft recommendations that get approved

Write clear observations of charts and annotate them

Structure and layout a Slidedoc

Inspire others with data that sticks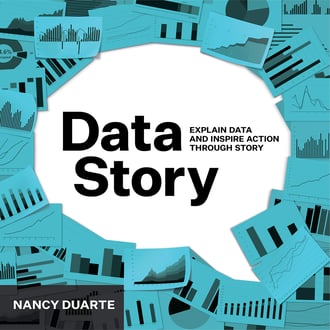 Trailblazer: The Power of Business as the Greatest Platform for Change by Marc Benioff
The year is 1999, the dot com bubble is still a couple of years from bursting, Jeff Bezos has just been named Time magazine's Man of the Year and the world is 5 years away from its introduction to Facebook.
Salesforce began in a small apartment in Telegraph Hill in San Francisco and would become one of the most formidable SaaS pioneers - fast forward some twenty-one years later and we are finally getting a peek behind the scenes at the life and times of Marc Benioff the man behind one of the highest performing companies - not just in the martech landscape - but of all time.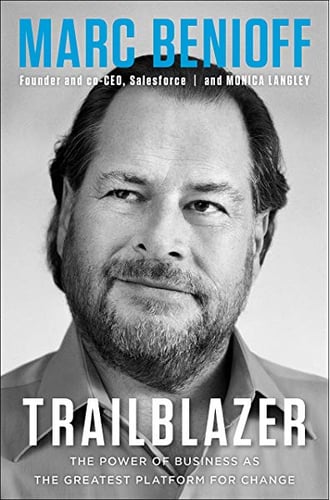 Shoe Dog: A Memoir by the Creator of Nike by Phil Knight
Considering the obsession our own founder Carlos Doughty has for trainers - particularly Nike trainers - it's no surprise that the memoir by the creator of Nike is going to make it's way in to the must read list!
You honestly can't shut him up about how much he loved this book, it's insight and back story - how Phil Knight started with $50 borrowed from his father, the legendary 'waffle iron', and the many risks and daunting setbacks that afflicted Knight's journey.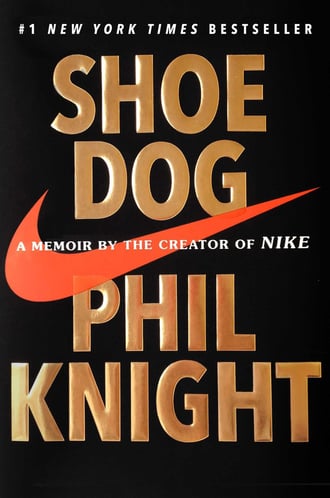 That Will Never Work: The Birth of Netflix and the Amazing Life of an Idea by Marc Randolph
Following on from Shoe Dog it was only fitting to include Marc Randolph's incredible book on the untold story of how Netflix went from concept to company.
Starting with an idea many thought impossible and having to convince his own mother to be an early investor, to now having over 150 million subscribers and making leaps and bounds in the video streaming industry. It truly is one of the most remarkable and visionary entrepreneurial stories of our time.
If you're looking for a kick up the arse to start chasing your dreams, this is definitely the book for you.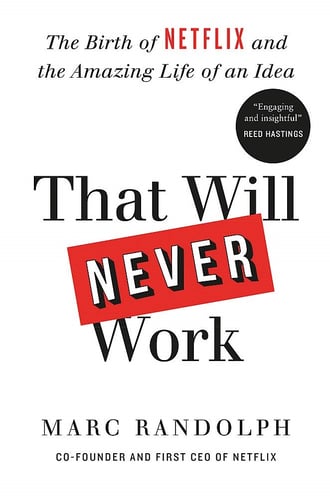 Stories That Stick: how Story Telling Can Captivate Customers, Influence Audiences, and Trasform Your Business by Kindra Hall
'Whatever you do, wherever you are in your career, this is the book to read right now. Practical, funny and true, Kindra's new book is a keeper.' --Seth Godin
Storytelling is most definitely an artform - and one often lost on B2B marketers, Kindra's book offers advice on the four unique stories you can use to differentiate, captivate, and elevate:
the Value Story, to convince customers they need what you provide;
the Founder Story, to persuade investors and customers your organization is worth the investment;
the Purpose Story, to align and inspire your employees and internal customers; and
the Customer Story, to allow those who use your product or service to share their authentic experiences with others.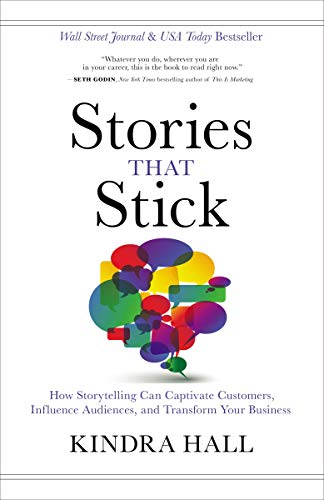 Need more marketing book goodness in your life? Subscribe for #MarketingBookClub episodes, cartoon and the occasional book giveaway sliding into your inbox.
Click Here to find out about attending AntiConLX Global - the original anti-conference!