How to Deliver Business Results with a Customer Data Platform
Seven business use cases for CDPs to execute data strategy and improve key business metrics
As businesses grow, customer data becomes more complex. Companies naturally acquire more data over time, and the volume and variety of behavioural data and user attributes being collected expand rapidly.
To maximise ROI from customer data, marketing teams need a trusted data pipeline that can connect data to and from internal systems as well as to the digital ecosystem, and that can address the perpetual complexity while maintaining data trust.
Customer Data Platforms (CDPs) help marketers to simplify the customer data pipeline, improve access to customer data, and power better data-driven experiences. By making it easy to control how data flows through your tech stack and manage data quality and privacy, CDPs enable you to execute your data strategy as conditions change over time.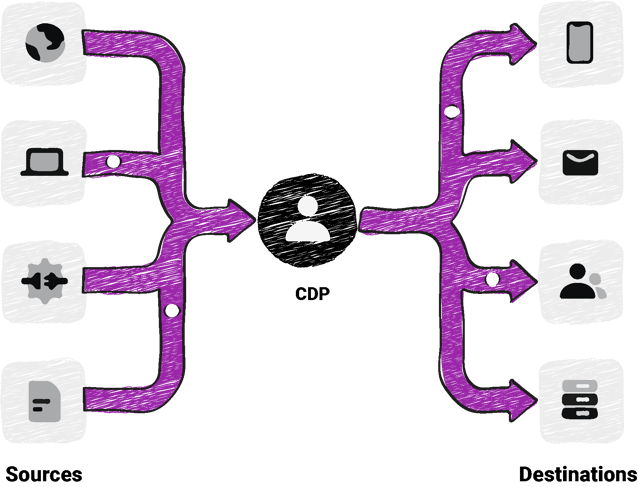 Image source: mparticle
In this guide, we'll go deeper into what a Customer Data Platform is and explain how you can use one to deliver business results.
This guide looks at several use cases for Customer Data Platforms, including:
Delivering in-app personalisation
The ability to test and evaluate new martech tools
Enabling real-time marketing
Delivering a single brand experience