'It looked sort of rubbish, but sort of incredible and impossibly esoteric'
Jethro's bought a supersaloon. But you'll never guess what it is…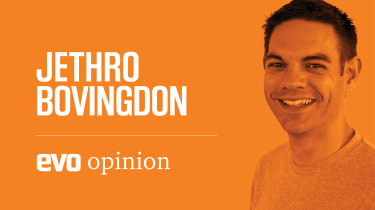 Exposure to the outrageously capable and wildly exciting BMW M5 CS was a brilliant reminder of just how desirable supersaloons can be. I don't fully understand why big saloon cars overstuffed with power and tied-down until they focus more on performance than luxury are quite so intoxicating, but from E28 M5 to Mercedes 500E, from Lotus Carlton to Lexus GS F, from E63 to Porsche Panamera GTS, they somehow exude glamour, barely concealed aggression, bulletproof toughness and a sort of ice cold killer aura. 
The bulletproof part needn't mean mechanically bulletproof. It's more the sense that you could crash one through a bank vault, steal the contents and drive out again with little more than a few scuffs. It's funny how a subtly flared wheelarch, deep-dish alloy and a bonnet that bulges where it once lay flat can heap so much attitude onto a familiar shape, isn't it? Imagine for a second you could become a character in the Disney Pixar Cars franchise. You'd be a supersaloon, wouldn't you? Some sort of badass double agent called Ripley Guns with a voice so deep it'd shake the cinema like a Top Fuel dragster on launch. 
> 'Be it EV, hybrid, restomod, reimagining or replica, the Thrill of Driving is all that counts'
Well, I bought a supersaloon. Only, somehow, I ended up with something not particularly super. Nor that good to drive. I suppose it's pre E28 M5 (just), pre that formula for a saloon car with all the power and most of the control of a sports car. However, it is cool. And gangster. And impossibly rare. Beloved of dictators, Mafioso bosses and Rocky Balboa. The personal transport of Idi Amin, Mugabe and lots of other very bad people. Can you guess what it is yet? Yes, I am now the proud owner of a Maserati Quattroporte III built in 1984, finished in argento with naturale leather (we would call it 'tan') and fitted with the classic quad-cam Maser V8, here with 4.9 litres, 280bhp and 308lb ft. You can trace the engine's ancestry to the 450S that Fangio drifted to victory in the 1957 Sebring 12-hour and christened 'The Bazooka'. Hurrah. Driving through a three-speed auto. Oh. 
Why did I buy this car? I do not know. My next unnecessary purchase was going to be a supersaloon, but I'd accepted that it would have to be an E60 M5. I know they're a nightmare. I know I'd inevitably wish it to be stolen to avoid the next big bill. But the heart wants what the heart wants. And mine yearns for that 5-litre V10 and the magical chassis that slips and slides so perfectly, the unique and strange concoction of serene balance and rampant, voracious rev-hungriness. I'd even started looking for one with a manual 'box on my travels to the US. As an aside, used cars are so much more expensive in the US. Which is odd considering that new cars are generally so much cheaper to buy or lease.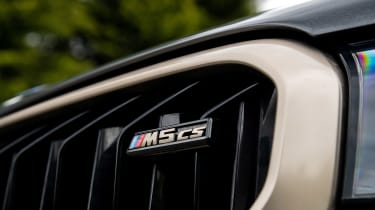 You know what are not expensive in America? Bloody Quattroporte IIIs. It was purchased for an upcoming episode of Top Gear America at my behest, but I knew I'd have to buy it once we'd finished filming. Assuming it didn't have a huge mechanical failure in the meantime. I first got to see it – peeling clearcoat on the bonnet, riding low on sagging suspension – outside a casino in Vegas. Set against the shiny, wholly artificial opulence of The Strip, the Maserati's intrinsic glory pierced through the fading details. The brutalist shape by Giugiaro, the supercar highlights like the Campagnolo alloys and, of course, the Trident badge represent perfectly the endless turmoil of this brand that will forever play out like some kind of automotive Greek tragedy. It looked sort of rubbish, but sort of incredible and impossibly esoteric. 
To drive? Well, here's the thing. The QP III weighs over 2000kg and its chassis is definitely 'sporting' rather than sporty. But it does have double wishbones up front and a multi-link rear – plus twin dampers for the rear axle (so it's basically a Delta S4, right?) and inboard disc brakes. It's just such a curious thing. The aluminium-block V8 is cool, too. Especially as it's fitted with four two-barrel carbs, which snort and snaffle and, occasionally, sing. It's not especially fast, body roll is pretty much out of control and the three-speed 'box is, of course, useless for fast driving. And yet the Quattroporte makes me smile and actually is way more nimble than it looks. This big old bus flows. The brakes even work pretty well! 
There needs to be a point to this column, doesn't there? I just wanted to write about my Maserati. What a fantastic thing to be able to say! 'My Maserati.' Anyway, I guess the point is that the Thrill of Driving comes in many shapes and forms but, strangely, is so often found in big, heavy supersaloons. Perhaps that's a small comfort to people like us as manufacturers launch into an EV future where sports cars of less than 1300kg will simply be consigned to history. Handled correctly, weight isn't always an enemy that can't be defeated. Just ask anyone who's driven an M5 CS. Or, indeed, an old Maserati Quattroporte. But mostly the CS.