In the rapidly growing and ever-evolving space of all things marketing and technology, it may well feel close to impossible to keep up to date with the latest tech trends and revolutionary insights across the industry.
So, how do you stay ahead of the game?
As a wise man (or woman – probably woman) once said: "It's not what you know, it's who you follow" and by the power vested in social media – "what you know" could be right at the very end of your fingertips, just a mere scroll away...
---
Jump ahead:
---
Okay so maybe it's more like – "what who you follow knows" or "what you know from who you follow" or "you get to know from who you follow and what they know becomes what you know" but they don't really have the same kinda ring to it.
Anyway, the point is in this magical, digital world there is an abundance of industry leaders kind enough to dish out their innovative tips and tricks of the trade – free of charge all before your very eyes. What's the catch I hear you ask? Selling your soul? Naming your firstborn in their honour?
The trade-off is simple – follow, friend, share, like, love re-tweet to your heart's desire while you feast your brain on some top-quality industry insights and ensure you stay ahead of the game.
Who's the real winner?
And to make life even easier, we've devised a variety of categories listing top marketers to follow in the biz to make sure you never miss a beat.
Top Marketing Technologists & MOPs
Looking for some influential figures in the magical world where marketing meets technology? We've rounded up (in no particular order) our top Marketing Technologists who ought to know a thing or two about the biz.
Whether you're looking to stay ahead of tech trends, build a killer martech stack or unite your own A-team of experts, this is the stuff these guys go crazy for, so give them a follow and let the knowledge seep in. *Evil villain laugh*
The appropriately named @chiefmartec on Twitter, knows all there is to know about upcoming trends and tech. Creator of the word – martech and the great Marketing Technology Landscape, if Brinker's talking about it you'll want to know it.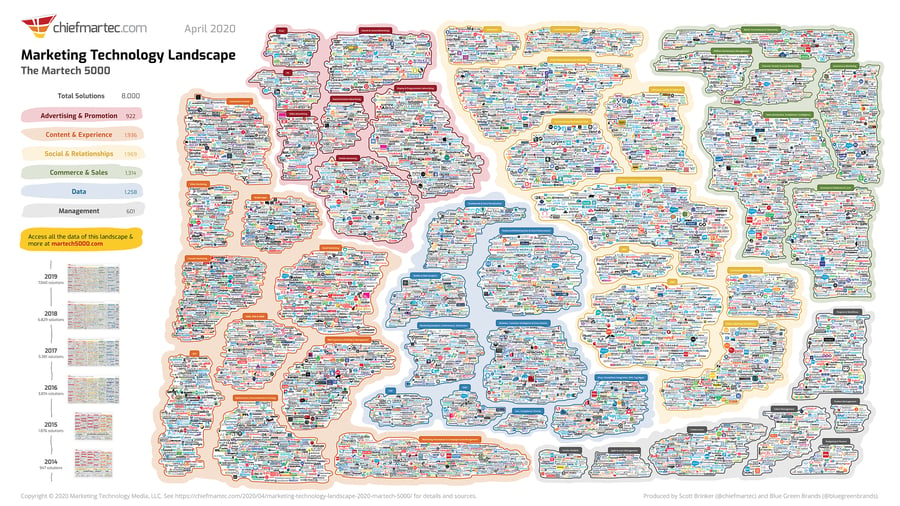 Darrell is an award-winning Martech and marketing operations professional (and course teacher at LXA) and is a frequent speaker and writer on all things B2B Marketing. He currently works as the Global Marketing Operations Manager at Amazon Web Services.
Darrell is not shy to start the conversation with his lucky LinkedIn followers, so get involved and stay one step ahead.
LeanData OpsStar of the Year, Salesforce Pardot Trailblazer, Marketo and #Fearless50 Marketer, Sara Mcnamara needs no introduction. (But we gave her one anyway.)
Along with pouring out priceless martech insights on her LinkedIn, Sarah runs the Wizards of Ops - Marketing and Revenue Operations podcast and offers her marketing operations content straight to your mailbox. How lucky are you?
Regarded as one of the leading brand builders in B2B today, Dave is currently Chief Marketing Officer at Privy (the #1 app for sales on Shopify) before dedicating over 4 years at Drift to help create one of the fastest growing SaaS companies of all time.
As a global speaker, guest lecturer at Harvard Business School, and running his own private marketing group – DGMG, Dave has got a lot to say.
Aside from some good old-fashioned boss schmoozing – our very own Carlos makes the list because he really does know his $hit.
Since dedicating over a decade in marketing for a FTSE250 media company across marketing services, audience/data monetization, audience development, subscriptions, events and learning, Carlos now runs his own marketing technology media company, LXA. Sound familiar?
Running industry-leading events, webinars and online learning courses, a self-professed #martechnerd, Carlos is always ahead of the game.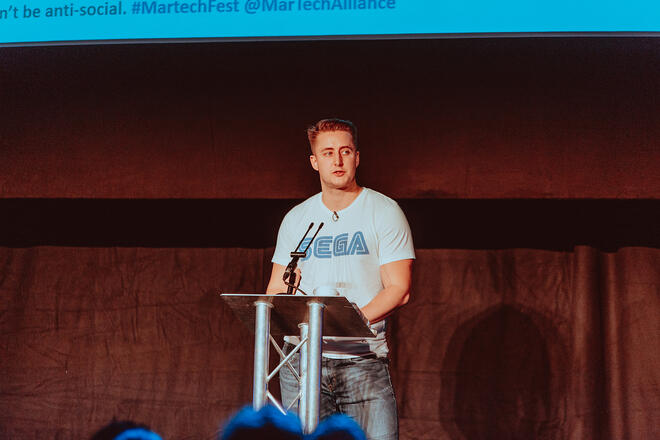 Over the years Romek has developed a vast experience in implementing marketing technology solutions by creating synergy between people, process & technology.
Co-author of the first book on Marketing Resource Management and global speaker at marketing events, it has become Romek's goal to maximise the impact of marketing. He welcomes anyone to reach out to talk about marketing innovation, marketing management or cycling trips through Asia. Any takers?
With over 15 years in the bag gaining expertise in marketing technology, marketing operations, orchestration, decisioning, growth, go-to-market and investment strategies, Anand has built and grew growth product start-ups and consulting firms in Marketing Technology.
Regular marketing technology speaker, writer and Founder of the CDP Institute and creator of the word, Raab specialises in marketing trends, technology strategy, product requirements, and vendor selection.
You can catch his new research appear regularly here.
Apoorv is a Strategic advisor, MarTech Alliance consultant and speaker in relation to martech and other Digital technology marketplaces.
He has authored multiple book-length technology and vendor evaluation reports in topic areas such as Content Management (ECM), Cloud File Sharing, Enterprise Portals, Enterprise Mobile Technologies, Web Content & Experience Management (WCM) Customer Experience, CDP and CRM.
P.S. You can catch Apoorv presenting his stand-out session on 'The Different Flavours of a CDP' at our #MarTechFest Dial Up Series 2 (the internet edition of your fave anti-conference).
Author of Attack My Stack, marketing speaker and Founder and CEO of marketing technology management company, CabinetM, Anita is an experienced start-up executive, skilled at addressing the strategic operational and marketing challenges faced by high-growth, early-stage businesses.
A Boston start-up ecosystem mentor, business competition judge, an adviser, and board member to a wide range of start-ups and non-profits, you'll definitely want to keep up to date with Anita.
Global speaker and top martech influencer, Frans is the founder of his very own MartechTribe.
Two decades spent designing Marketing Technology stacks for companies such as Adidas, Audi, Basf, Unilever and Philips, Frans has since published 10 Country Marketing Technology Landscapes, as well as the first European Supergraphic including the first interactive Supergraphic that supports software selections.
Best known for creating hypergrowth products and product A-teams at companies such as HubSpot, Performable, Ghostery, and Compete, David is currently Co-founder and CEO of Drift, the world's first conversational marketing and sales platform.
He has been featured in The New York Times, Forbes, Wired, and Fast Company – to name just a few. David Cancel is a true man of martech in extremely high demand.
Nima Asrar Haghighi
Nima Asrar Haghighi currently holds the position of VP of Digital Demand Generation and Marketing Operations at Mulesoft, a technology firm that provides a platform for users to connect applications and data across different devices. Prior to this, he served as the Head of Internet Marketing at eBay Advertising.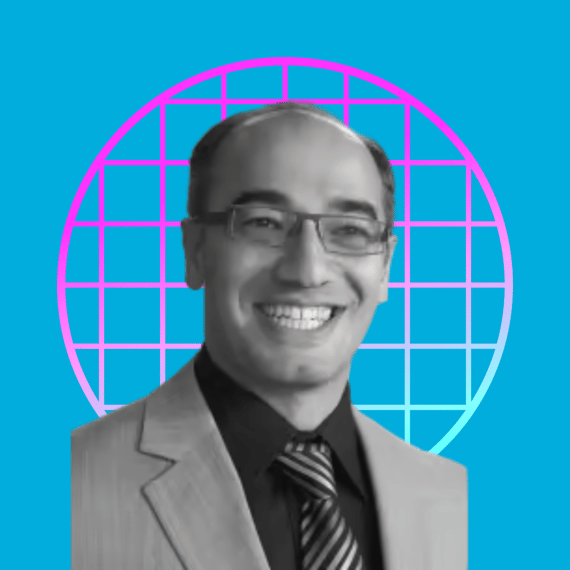 Throughout his career, Nima has held various internet marketing roles at different companies, including SEM SEO Expert, Refco, GAO Research, and VTRAC Consulting Corporation. He holds a bachelor's degree in electrical engineering as well as an MBA in marketing.
For those seeking a dynamic marketing operation professional with a growth-hacking mindset, Nima Asrar Haghighi is a top choice. Nima has a well-rounded background in B2B and B2C performance marketing for SMBs and Fortune 500 firms. He has developed a reliable model that his team utilizes under his leadership as a strategic tool to scale the business in the midst of exponential growth.
Dan Tyre
Dan Tyre, a founding member of the original team, joined HubSpot in May of 2007 and has been a driving force in the recruiting, training, and growth of the sales team.
With his extensive knowledge of inbound marketing and sales, Dan is a highly sought-after speaker, writer, and coach for those seeking inbound success. His favourite topic centres around the importance of attitude and his speeches on this topic are known to captivate audiences.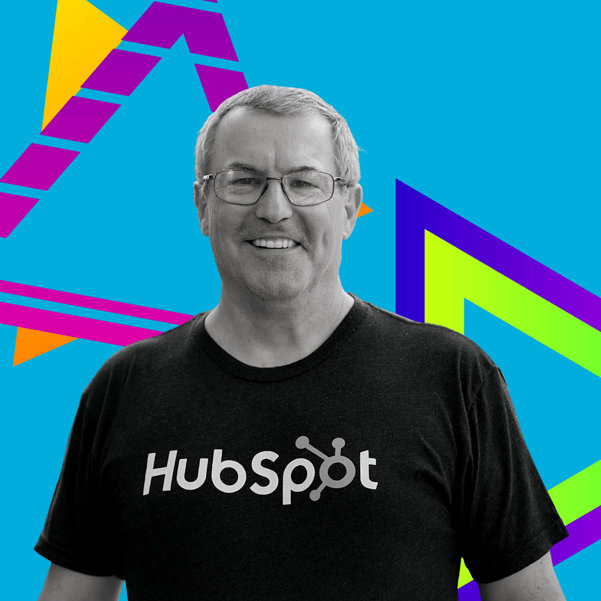 As a pioneer in the field, Dan has introduced the concept of "Smarketing" at HubSpot, which emphasizes the alignment of sales and marketing and is now a fundamental principle of inbound marketing adopted by numerous companies worldwide.
Dan has played a vital role in establishing and expanding several sales teams at HubSpot, including the International, VAR, and Emerging Business teams, which have become thriving hubs of activity.
Yun Fan
Marketing operations is more than just crunching numbers – it's a complex field that requires a scientific approach.
Yun Fan, a seasoned ops professional at Centrify, understands this well. In the fast-paced world of high-tech marketing, Yun excels by bringing a methodical, scientific approach to everything she does, whether it involves marketing automation, market research, or statistical modelling.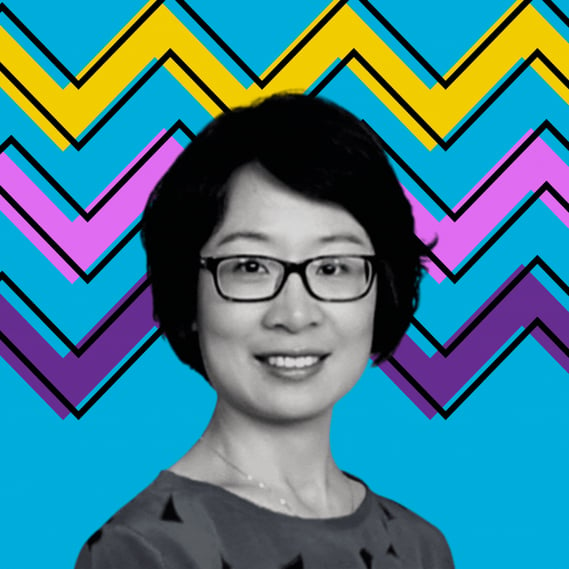 With over a decade of experience in revenue analytics, marketing operations and analytics, product analytics, and market research across diverse industry verticals,
Yun has gained broad business knowledge of private, startup, consulting firms, and post-IPO companies. Her success is attributed to her ability to adopt cutting-edge analytical techniques and tools to drive company-wide analytical strategy and innovation.
Top Marketers to Follow on LinkedIn
In no particular order, we've rounded up our ultimate watch list of industry leaders shaping the future of marketing today. From credentials to conversations, there's plenty to sink your teeth into. So go on, have a little scroll...
Self-starter and social media superstar, Vaynerchuck storms on the list with a LinkedIn following of over 4 milli. Serial entrepreneur, CEO and Co-founder of full-service advertising agency, VaynerMedia, chairman of VaynerX, a modern-day media and communications holding company and Partner in the athlete representation agency, VaynerSports *aaaaand breath*.
Vaynerchuk also runs an online documentary series, DailyVee and hosts a business and advice Q&A show, #AskGaryVee. You certainly won't be forgetting his name anytime soon. And so you shouldn't...
Vaynerchuk is a pioneer in the digital marketing and social media space as he recognised the potentials for business growth early on, and the rest of the world followed in his footsteps. As a highly in-demand public speaker and 5-time New York Times bestselling author, Vaynerchuk is known for dishing his tricks of the trade to the public. We were lucky enough to steal some of his sought-after time to discuss his book, Crushing It (who better deserves that title?) but if you're not lucky enough to bag a personal interview – Vaynerchuk often hosts generous Q&A sessions on his LinkedIn profile.
Co-founder of Neil Patel Digital and Crazy Egg, the powerhouse behind the free keyword tool Ubersuggest, Patel is one of Forbes top 10 marketers and was recognised as a top 100 entrepreneur under the age of 30 by President Obama. So yeah, he's a pretty big deal.
Chances are, if you've ever googled a question about digital marketing, you'll have ended up scrolling through a blog post or two of Neil's where your wildest queries become crystal clear.
Patel's blog generates over 3 million visitors per month, his podcast attracts over 1 million listeners per month and his LinkedIn boasts over 4 million followers – when Neil has something to say, the marketing world listens.
Self-professed and incredibly modest "career start-up guy" Shah, is a pioneer of inbound marketing, software entrepreneur, Co-founder and CTO of HubSpot. Dharmesh certainly knows a thing or two about enhancing software and automation to build marketing growth.
Prior to HubSpot, Shah was founder and CEO of Pyramid Digital Solutions, which was later acquired by SunGard Data Systems back in '05 and he's been making moves ever since.
Alongside co-authoring Inbound Marketing: Get Found Using Google, Social Media, and Blogs, and Inbound Marketing: Attract, Engage, and Delight Customers Online, Dharmesh founded and writes for OnStartups.com, a top-ranking start up blog with over 350,000 members in its online community.
As a frequent speaker on the topic of start-ups and inbound marketing, you can count on Darmesh to fire some regular inspo your way.
Chief Digital Evangelist at Salesforce.com and social media storyteller, Afshar contributes weekly technology, business and leadership articles to Huffington Post, INC Magazine amongst other publications.
Afshar also hosts a weekly video show, DisrupTV where he invites Fortune 1000 business executives, start-up founders, venture capitalists, tech and media personalities to talk all things tech, business and leadership.
Starting his career path in engineering, Vala is considered a pioneer in social technologies, business intelligence and customer relationship management (CRM). Described as one of the best industry thought leaders by Forbes and Gartner, you don't want to miss an update.
McCleary is the CEO of marketing and digital consulting agency, Thulium, specialising in social media brand expansion, influencer marketing and thought leadership.
Tamara was named the #1 Most Influential Woman in martech by B2B Marketing, and it's not hard to see why. As a recognised expert ranking in the Top 1% of global thought leadership by Klear, including Top 5 in AI, robotics, IoT, and digital transformation, there's no doubt McCleary knows what's up.
A technology futurist, podcast host for Tech Unknown and SAP Industries Live, keynote speaker, and unique advisor to leading global tech companies Amazon, Oracle, Dell, the list could go on... McCleary regularly gives back to the marketing community as she shares latest insights and trends.
CEO and Co-Founder of SEO software company, Moz and Founder of Audience Intelligence Platform, SparkToro, Fishkin witnessed both the birth and the growth of SEO.
A leader in the field of SEO tools, resources and community, Fishkin was named one of the 30 Best Young Tech Entrepreneurs Under 30 by BusinessWeek. Rand continues to promote improvement to marketing through his Whiteboard Friday video, the most famous video series in all of SEO.
Frequent keynote speaker and bestselling author, Fishkin should be your go to guy for all things start-up and SEO.
CEO of Marketing Insider Group, a leading content marketing agency and bestselling author of The Content Formula and Mean People Suck, Michael's work has been featured by the likes of The Economist, The Guardian, and Entrepreneur Magazine.
Enterprise and content marketing expert, digital marketing influencer and keynote speaker, Brenner generously shares his (tried and tested) formula for winning online today - where else but online to all his trusty LinkedIn followers. You'd better make sure you're one of them.
World-renowned keynote speaker and author specialising in all things B2B content marketing, Johnson is committed to sharing her talents and passion for storytelling. On top of speaking, writing and consulting, Carla is the Programme Director of Digital Marketing for Harbour Space.
Named one of the top influencers in B2B, digital and content marketing, Johnson isn't afraid to challenge conventional thinking.
Today, she teaches anyone and everyone how to cultivate idea-driven teams that breed unstoppable creativity and game-changing innovation, so get involved.
Consultant, speaker, author, podcast host, digital expert... the list could go on. Goodwin has got to be one of the most modest industry leaders of all time.
While he's a sought-after speaker and rakes in over 700,000 followers on LinkedIn, Goodwin rejects the terms "guru", "influencer" and "brand". Lead by a lust for learning and a curiosity of the digital age, Goodwin is the author of best-seller, Digital Darwinism - a closer look at disruptive thinking to inspire those who want to be the best at digital transformation.
Top Women in Marketing
While the marketing space is an industry generally known for hiring women, particularly in customer-facing roles, when it comes to the tech industry - it's an entirely different story. It's no secret that women are widely underrepresented in tech, and even when it comes to marketing, the big names and hot-shot roles out there are often occupied by men.
But do we have a line-up of kick-ass female powerhouses, taking their industry by storm and serving some MAJOR inspo - no matter your gender.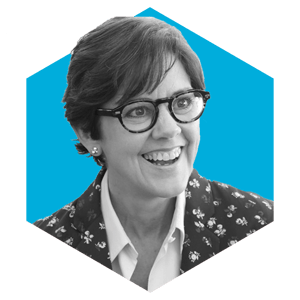 Chief Content Officer for Marketing Profs and creative author of "Everybody Writes: Your Go-To Guide to Creating Ridiculously Good Content" Handley has been in the game for over 14 years.
Not to mention – she's also the co-founder of ClickZ.com, an interactive news and commentary site.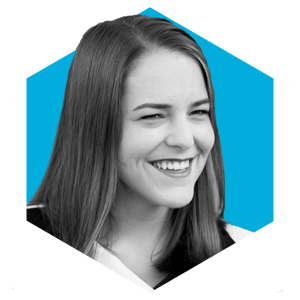 Founder of StoryFuel and acclaimed brand storytelling keynote speaker, Deziel has made a guest appearance on over 30 podcasts and travels the world to share her strategic storytelling insights through her talks and workshops.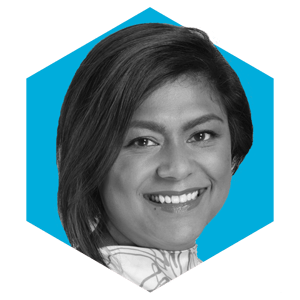 EVP, Global Managing Director, Content and Marketing Solutions at The Economist, Seetharaman was an Executive Director and Co-founder of OgilvyOne's Content Marketing and Advanced Video Practices.
When it comes to content, Mina has shown the best in the biz how it's done.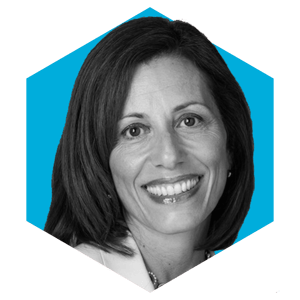 As EVP and CMO at Adobe, Lewnes transitioned marketing initiatives with comprehensive digital marketing solutions by establishing an insight-driven culture.
In 2016, Ann was named 50 of the most innovative CMO's by Business Insider.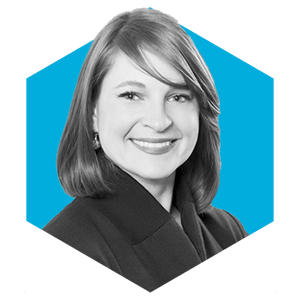 Previous CMO at Mashable, Martinet created the media company's marketing and communications operation from digital channels and audience to partnerships and brand strategy.
Today, Stacy is Vice President of Marketing and Communications at Adobe. Stacy was named in Folio's Top Women in Media as a Corporate Visionary in 2015.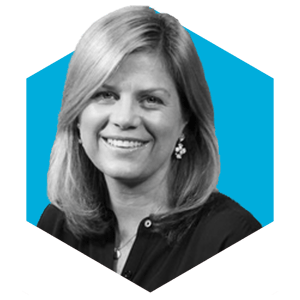 Marketing thought leader, Rooney is the editor of the CMO Network at Forbes. She manages critical content to executive-level marketing decision makers reporting on industry trends, research and news.
A true leader in her field, Jenny has been named a top marketing influencer on social along with Gary Vaynerchuk and Karen Quintos.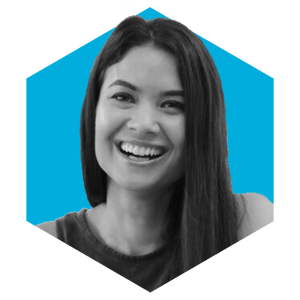 Co-founder and CEO of graphic-design tool website, Canva has helped create close to 2 billion designs in 190 countries and won celebrity backing from the likes of Owen Wilson and Woody Harrelson.
In 2007 Perkins founded her first company, an online design system for schools to create their yearbooks - Fusion Books which is now the largest yearbook publisher in Australia and recently expanded to France and New Zealand.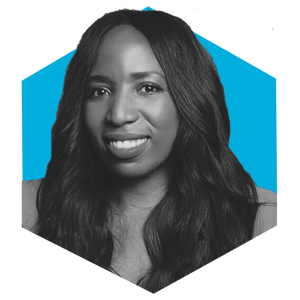 Founder of the award-winning branding and marketing agency 3 Colours Rule, Fongang is a neuroscience brand expert.
International keynote speaker, BBC Brand Advisor and Tech Brains Talk Host, Flavilla is also the founder of TLA – Black Women in Tech.
P.S. You can catch Flavilla presenting her stand-out session on 'Neuro-marketing, the Science of Consumer Behaviour' at our #MarTechFest Dial Up Series 2 - the internet edition of your fave anti-conference.
Email Marketing Strategist and Conversion Copywriter, Geisler is self-professed #emailgeek obsessed with email marketing and customer experience.
Val contributes to the leading digital marketing events and blogs and regularly shares her copywriting tips and tricks on twitter.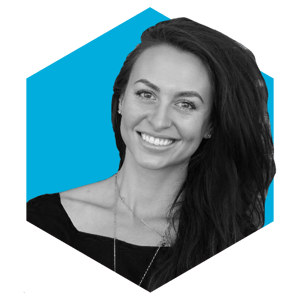 Senior SEO S
cientist at Moz, public speaker and data-driven marketing advocate, Muller is also the founder of Pryde Marketing - a strategic marketing agency rooted in data.
Top Marketers to Follow on Twitter
For shorter bursts of inspo – along the 280 character mark, our top tweeting marketers share snippets of what really makes them tick. Again, in no particular order, we present to you our top marketers to follow on Twitter.
Unsurprisingly, our social media storyteller, Afshar makes another appearance in our top marketers to follow. This time we're tranced by his tweets.
The Chief Digital Evangelist at Salesforce.com, openly shares his opinions and insights into the future – most of which are governed by tech.
2020 will vastly accelerate adoption of:

1 e-commerce
2 drone delivery
3 digital contactless payments
4 video conferencing
5 autonomous vehicles
6 wearable health monitors
7 3D manufacturing
8 voice mobile applications
9 online learning
10 smart robotics https://t.co/dpYoU6j3C8 pic.twitter.com/CgBghA9AgK

— Vala Afshar (@ValaAfshar) March 20, 2020
As the leader of SEO tools, Co-Founder of SEO software company, Moz and Founder of SparkToro, Fishkin, knows how to get found and Twitter is no exception.
Raking in over 400K followers, Fishkin talks more than just tech as he shares his insights into the world today – business related and otherwise.
It's 2020, and I still think far too many marketers focus on "ranking for X" when X is (often) 1/100th the volume of the branded searches for companies that provide X.

Serving existing demand < Creating demand for our brandhttps://t.co/84gdKh2ktm

— Rand Fishkin (@randfish) September 9, 2020
Public speaker, author, entrepreneur and Professor of Marketing at the New York University Stern School of Business, Galloway knows his $hit and he's not afraid to tweet it.
Internationally acclaimed copywriter and author, Wallman is currently Creative Director and Head of Copy at Wellmark.
For some creative, inspirational and grammatically correct tweets, look no further.
Some people say you shouldn't specialise too much in our industry.

Clearly they haven't witnessed @gemmyred's exclusive use of Schitt's Creek GIFs as a form of communication.

— Ryan Wallman (@Dr_Draper) August 28, 2020
Global brand consultant, PhD and former marketing professor, Ritson certainly knows his stuff.
Weekly columnist for Marketing Week and 3X winner of the Business Columnist of the Year at the PPA Press Awards, you'd better sit up straight and start taking notes.
Why you can have your marketing cake and wear it too. The introduction of Marketing Bothism in this weeks, briefly paywall free, column for Marketing Week: https://t.co/RzZSWmzx1U

— Mark Ritson (@markritson) September 3, 2020
Richard Shotton
Regular tweeter and founder of Astroten, a consultancy that applies behavioural science to marketing, Shotton is also the author of The Choice Factory, the best-selling book on how to apply findings from behavioural science to advertising.
Shotton also regularly runs training session with brands using insights from behavioural science to help solve their problems.
Top Comical Marketing Accounts
Feasting your brain on the key insights of industry experts can be both rewarding and at times, a little exhausting. We could all do with a lol, rofl or lmao the break-up the busy day, so we've put together a frankly, superb line up of top comical marketing accounts to tickle you pink and pick you back up from a stressful day in the office.
*Follow this page for weekly sketch comedy* Uniting sales-savages from around the world under the mantra: S.A.D.N.E.S.S. "Sales are dope, never, ever, stop selling"
Here's one is for all our insta fans out there. An extension of White Collar Magazine, White Collar Humour will provide you with your daily dosage of meme's and motivational quotes galore. (They're really funny – check 'em out.)
So the account is private *eye roll* which means you're just gonna have to just trust us on this one, take the plunge and give them a follow. For an exclusive lol at the best work memes page voted in 2019/2020 it's a commitment we can assure you, you won't regret.
A safe space for designers to unite over the hatred for Comic Sans, cry over the spinning wheel of death and laugh out loud at the client's creative 'suggestions'. Hit 'em up on Twitter or the Gram.
Tom Fishburne, the creator of Marktoonist, turns your daily office struggles into comical cartoons. Featured by the Wall Street Journal, Fast Company, and The New York Times, catch Tom's latest creations on Twitter and Instagram.
It's as if they crawled into your mind and tweeted it. Sharing 'BREAKING' tweets about the industry we all know and love, sprinkled with sarcasm.
BREAKING: Client Challenges Agency To Create Something New And Different As Long As It Has Been Done Before And Was Successful

— ADWEAK (@adweak) January 8, 2020
"Mike Winnet is THE self-appointed, un-inspirational, backwards thinking "leader" currently influencing thousands of, below average, people on LinkedIn, YouTube and Twitter." Are you not intrigued?
Founder of MW-W Consulting, industry expert, Matt Webster shares his pearls of wisdom in pie-form. Keep an eye out for the #PieDontLie hashtag to get involved.
Top Speakers from AntiConLX Global
With a personal vendetta against stale sandwiches and depressing workshops in hotel basements, our event boasts good bants, great beats and yummy bites so it's no wonder we attract a stellar speaker line-up year on year. With a hashtag in your name and martech as your game, TRUST US - you're going to want to check out our past and present and future speaker line-ups. So, here's a little low down of a selection of our top speakers to date. (In no particular order.)
VP Platform Ecosystem at HubSpot, Editor at chiefmartec.com and Program Chair of MarTech.

Doug Kessler
Creative Director, Co-Founder at Velocity Partners Ltd.
Moni Oloyede
2020 Marketo Champion, Marketing Operations Manager at Fidelis Cybersecurity.
Nina Bennet
Director Commercial Technology and Operations EMEA at Eaton
Antonia Wade

Chief Marketing Officer at Capita

Helen Abramova

MOPsPROs Ambassador and x3 Marketo Champion

Anita Brearton

Founder / CEO of Cabinet M



Antonia, Helen and Anita are a couple of our Top Speakers from AntiConLX Dial Up. Their insights have blown us away in Dial Ups past, so keep an eye on their upcoming projects!
Top Marketing Authors
Sometimes the top marketers in the biz have a little more to share than a mere 280 characters or so and in that case, they often turn to the more traditional method of communication – good old-fashioned book writing.
If you weren't already aware, we know a thing or two about the latest and greatest marketing books and proudly chair our own Marketing Book Club… But enough shameless self-promo, here are our top marketing authors:
With 'The Four'. Scott challenges the big four tech giants running the world today: Amazon, Apple, Facebook and Google. Scott examines where we are now and what our future holds.
Check it out for yourself here.
With 'Happy Sexy Millionaire: Unexpected Truths about Fulfilment, Love and Success'. Steven unapologetically challenges the clichés on topics such as love, happiness and success to replace them with science-backed principles for surviving.
Check it out for yourself here.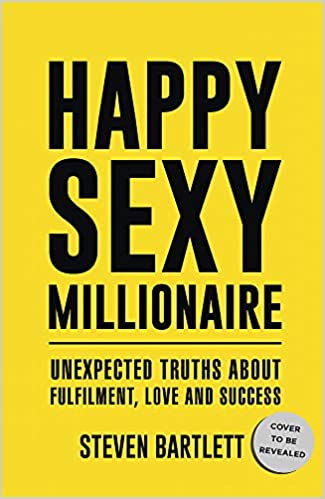 With 'Customer Insight Strategies: How to Understand Your Audience and Create Remarkable Marketing'. Christine is one to watch, as a new author her latest release examines the crucial role of customer insight, and suggests techniques and strategies that will enable marketers identify trends, nurture leads and understand their consumers.
Check it out for yourself here.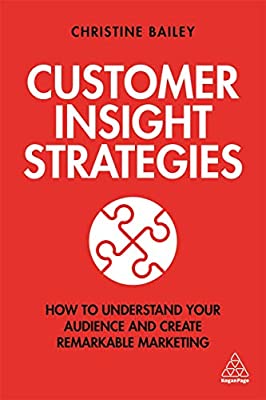 With 'Delusions of Brandeur'. Wallman calls out the BS in the marketing industry and shares his advice on how to find balance between marketing fundamentals and new industry channels in a hilariously compelling manner.
Check it out for yourself here.
With 'This Is Marketing'. The business world has become too focused on the bottom line but not everyone likes to be sold to. In This Is Marketing, Seth brings up key ways marketers can sell, buy and engage with the customer.
Check it out for yourself here.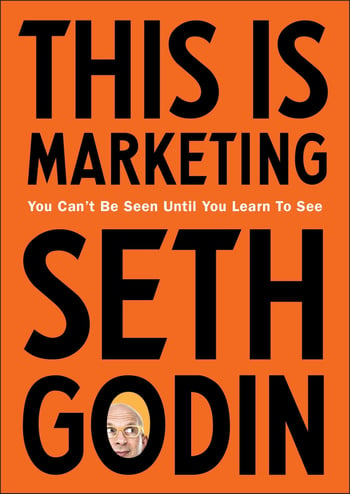 With 'Everybody Writes'. The Wall Street Journal best-seller is your go-to guide to create great content that attracts and retains customers.
Check it out for yourself here.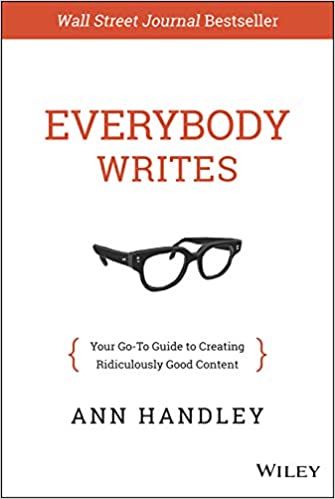 To get up to speed or stay ahead of the game, join our #MarketingBookClub for interviews, podcasts, reviews and cartoons of the latest and greatest marketing books as we chat to a bunch of best-selling authors.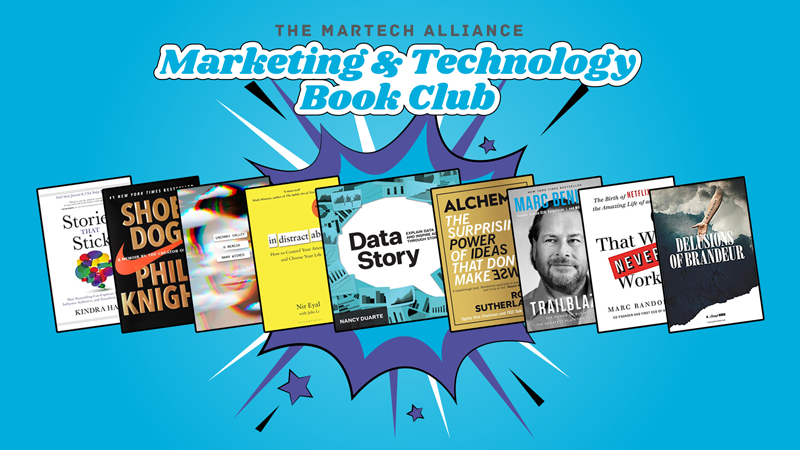 Top 5 companies in martech to follow
In today's world of memes and viral content, it's easy to forget that behind every successful marketing campaign, there's a lot of hard work, strategy and technology involved. That's where companies like Adobe, HubSpot, Marketo and Google come in.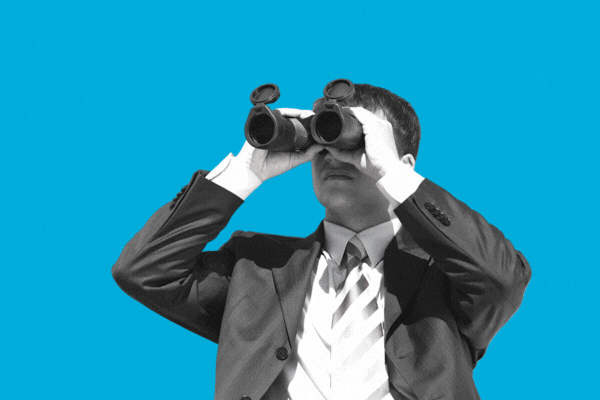 Don't worry. We're not here to tell you to follow a bunch of companies on TikTok. No one wants to see another social media manager dance to a viral song about cats. Unless you do, each to their own.
These marketing technology leaders are helping businesses to achieve their marketing goals, while also making it easier for marketing technologists and marketers to navigate the complex marketing landscape.
Whether you're looking to create engaging content with Adobe's digital media solutions, run successful inbound marketing campaigns with HubSpot, automate your marketing efforts with Marketo, or reach your target audience with Google's advertising and analytics tools, these companies have got you covered.
And the best part? Following them on social media can actually be fun and informative! You can get the latest updates on industry trends, learn new strategies and techniques, and even have a laugh at some of the clever marketing campaigns they come up with.
So, if you're a marketing technologist or marketer looking to up your game, don't miss out on these marketing technology leaders. Follow them on social media and stay ahead of the competition while having some fun along the way!
Salesforce:
Salesforce is a leading cloud-based customer relationship management (CRM) software company that offers a range of marketing automation tools and analytics solutions.
Salesforce is one of the most well-known and widely used customer relationship management (CRM) software companies in the world.
Founded in 1999, Salesforce has grown to become a leader in cloud-based CRM solutions and has helped countless businesses of all sizes better manage their customer relationships and marketing efforts.
What sets Salesforce apart from its competitors is its focus on providing comprehensive marketing automation tools and analytics solutions, which make it an ideal platform for marketing technologists and marketers.
With Salesforce, businesses can automate various marketing processes, including lead generation, lead nurturing, email marketing, social media marketing, and more, which helps increase efficiency and effectiveness.
For marketing technologists and marketers, following Salesforce on social media is essential as the company regularly shares valuable content and insights on the latest marketing trends, best practices, and industry news.
They also offer free training courses and certifications for their products and services, which can help marketers stay up-to-date with the latest tools and techniques.
Adobe:
Adobe is a prominent provider of digital media and marketing solutions, offering a suite of products that includes Adobe Experience Cloud, Adobe Creative Cloud, and Adobe Marketing Cloud.
The company has established itself as a leading innovator in the field, providing cutting-edge technology and tools to help businesses improve their digital marketing efforts.
For marketing technologists and marketers, following Adobe on social media provides access to valuable insights and updates on the latest trends and best practices in digital marketing.
Their suite of products provides businesses with the tools they need to create engaging content, streamline workflows, and deliver personalised experiences across all channels.
Adobe Experience Cloud is particularly noteworthy, as it offers a wide range of solutions for web content management, analytics, advertising, and personalization. This suite of tools allows businesses to manage every aspect of their customer experience, from acquisition to retention, seamlessly and effectively.
HubSpot:
HubSpot is a top inbound marketing and sales platform, providing businesses with a suite of tools to attract, engage and delight their customers.
The company is renowned for its innovative approach to inbound marketing, helping businesses grow their customer base through valuable content and personalised interactions.
For marketing technologists and marketers, they'll provide the latest trends and best practices in inbound marketing, providing marketers with the tools they need to succeed.
HubSpot's suite of tools, which includes marketing automation, CRM and customer service, enables businesses to streamline their operations and deliver exceptional customer experiences.
HubSpot's marketing automation tool is particularly noteworthy. It allows businesses to automate their marketing campaigns, including email marketing, social media marketing and lead nurturing.
With powerful analytics and reporting features, businesses can track the performance of their campaigns in real time and optimise their marketing efforts accordingly.
Marketo:
Marketo is a marketing automation software provider that helps businesses manage and nurture leads, automate marketing campaigns, and track customer engagement.
As a leader in marketing automation, Marketo offers a range of tools that enable businesses to streamline their marketing efforts and deliver personalised experiences to their customers.
For marketing technologists and marketers, following Marketo on social media is pretty darn helpful.
The company regularly shares valuable insights and updates on the latest trends and best practices in marketing automation, providing marketers with the tools they need to succeed. Marketo's suite of tools, which includes email marketing, lead management and analytics, helps businesses automate their marketing campaigns and track the performance of their efforts in real time.
Google:
Google is a technology company that offers a range of advertising and analytics solutions, including Google AdWords, Google Analytics, and Google Tag Manager.
As a leader in online advertising and analytics, Google provides businesses with the tools they need to reach their target audience and gain insights into their customers' behaviour.
For marketing technologists and marketers, followers will gains vital views on the best practices in online advertising and analytics, providing marketers with the tools they need to succeed.
Google's suite of tools, which includes AdWords, Analytics and Tag Manager, helps businesses create effective advertising campaigns.
Google AdWords is particularly noteworthy. It enables businesses to create and run ads on Google's search results pages and across its vast network of partner sites.
With powerful targeting features, businesses can reach their desired audience with ease, driving traffic to their website and generating leads.
Overall, Google is an excellent company to follow on social media and in general, for marketing technologists and marketers.
With its focus on advertising and analytics, innovative tools, and industry-leading expertise, Google offers valuable solutions to help businesses reach their target audience, gain insights into their customers' behaviour and achieve growth.
To stay ahead of the game and keep on top of all the latest, greatest and newly emerging Top Marketers to Follow, make sure you check out our past and present rock star speaker line up at AntiConLX Global!